In just under an hour, we are off the The Farm Show in Central PA for the state indoor archery shooting competition. But before I go, I wanted to share some pictures of our birthday boy from yesterday. Yesterday was my husband's, the Big Dog, 45th birthday. We showered him with presents, one first thing in the morning, one a few hours later, one after lunch and the final present just before supper. We had his favorites for breakfast lunch and supper. AND there was pineapple upside down cake (again, his favorite) for dessert with a 4 and a 5 candle lit in it. Enjoy the pics!
Big Mac brought him his cake as we sang, "Happy Birthday!"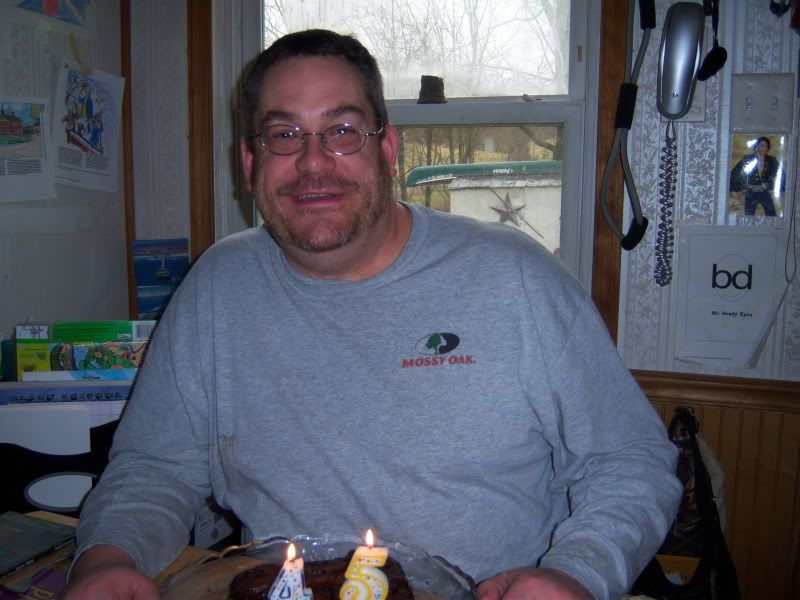 We have to laugh because we can't see the picture we're taking in our camera. So we take lots of pictures and hope for a few good ones!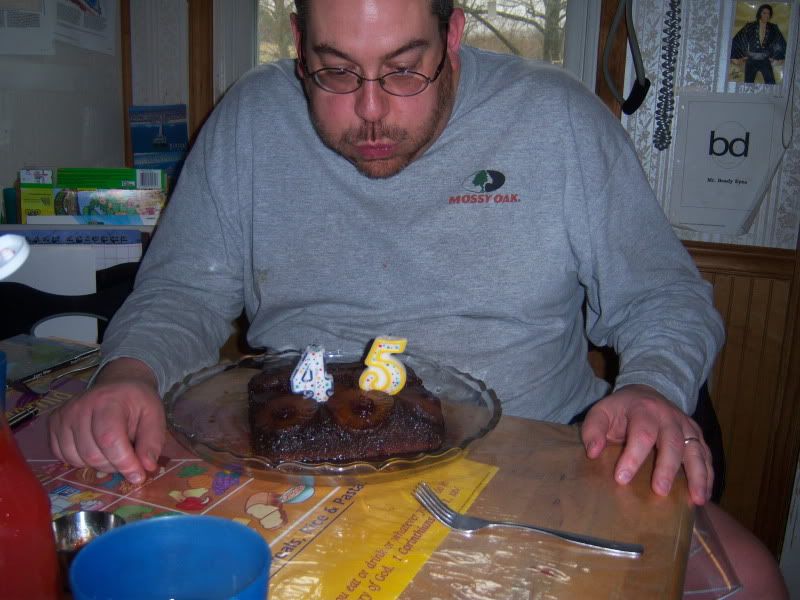 We call this the blow-fish picture.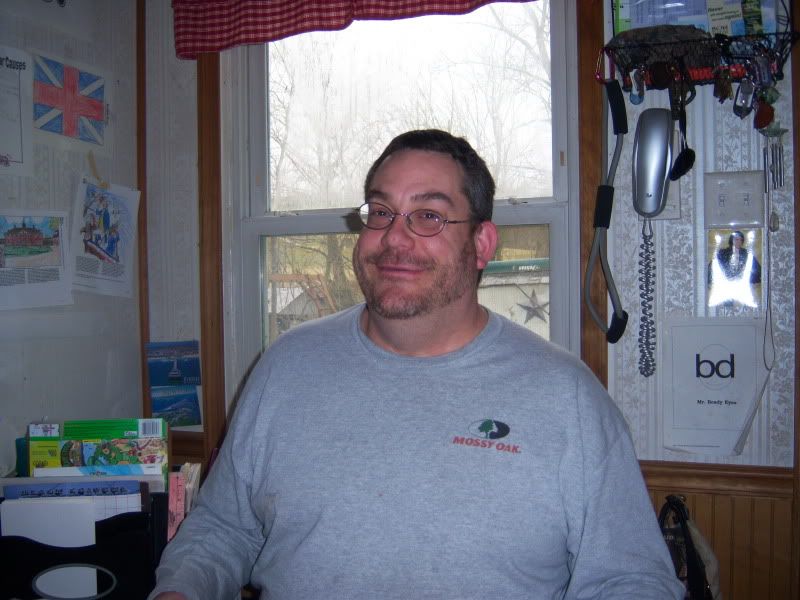 How cute is the birthday boy? Don't answer that!