Well, today I went with my mom and had my hair done. I'm so tickled with it I just have to show you the pictures. First, here are the "before" shots:
...and the back...
My hair was so long that when it was wet, it fell in the middle of my back below my shoulder blades! But, since it's naturally curly, it kinks right up.
So, I met my mom at her hairdresser's and she squeezed me in while mom's color was setting. Here are the during pictures: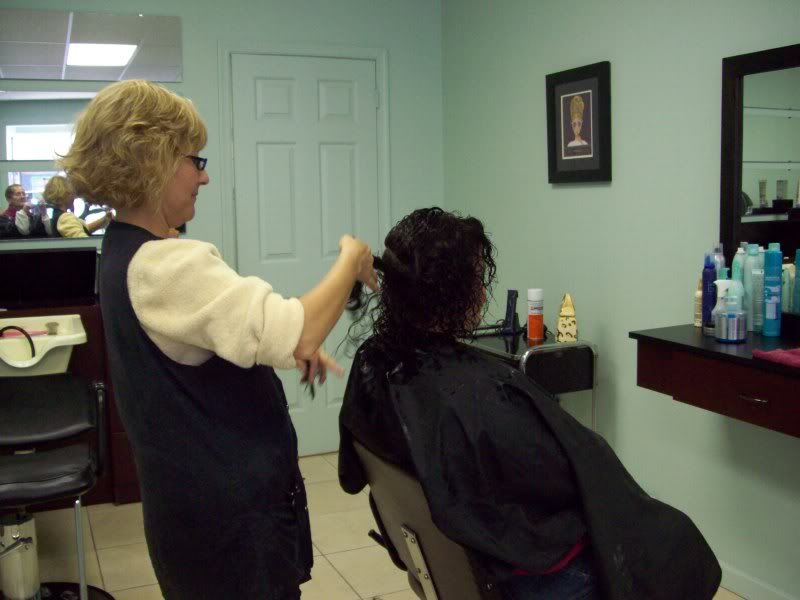 Yes, I was playing with my blackberry while drying! LOL
And now...wait for it...here's the after photos. I'll give you the back first to show you how much was cut!
And here it is...drumroll please!
I love it! It's light and cute and swingy. Yes, swingy. What I don't love is my chin...but that's another entry all together.