My dad made me take 2 years of typing in high school.  I was advance college-prep, why was I taking 2 years of typing?  Of course, at that time I was a teenager and I knew everything, so...  Anyway, I took one year and then, Dad made me take another!  The audacity.  It didn't take me many years after high school to thank him over-and-over-again for making me take 2 years of typing in high school.  I earned money typing papers for other students in college.  Ever since high school, I've been a fast typist.  Our sons are amazed because I can type and look at them while they're talking.  I'm like superwoman!
I've always wanted to find a program similar to what I had in school for the boys.  I did find some fun keyboarding lessons on-line.  The boys know the basics from that, but I've never really found a program similar to how I learned in high school.  The way I learned has allowed me to become very quick and accurate.  I wanted something like that.  Then I received two copies of
Christian Keyboarding's
Keyboarding for the Christian School. 
I added keyboarding lessons to the boys homeschool schedule about 2-weeks before Christmas.  They weren't thrilled to have one-more thing to do especially when they were beginning to get the holiday itch, but they grudgingly made their way to the PC to complete lesson one.  After that, getting them to do their typing lessons has not been a problem at all.  The lessons are brief.  At the beginning we are focusing on proper posture and just a few letters a day.  There are timed tests you can have your child do in addition to the short lesson.  There is also an encouraging verse of scripture for the boys to read every day.  In the ending pages and lessons, students will type psalms and other spiritually encouraging texts.  I love the Christian aspect of this typing curriculum, but I also love that it is similar to the thorough training I received in high school.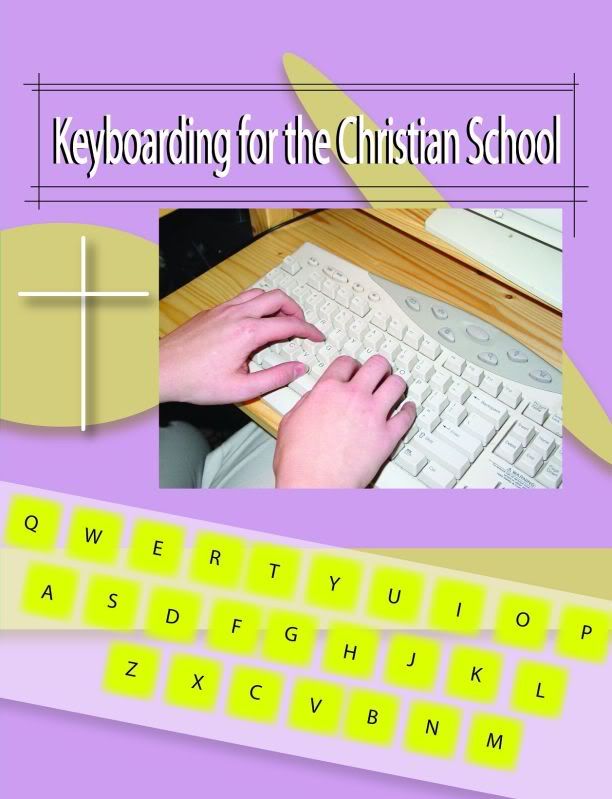 The elementary version of Christian Keyboarding is 87 pages in length, and has 31 lessons.  Lesson 31 actually contains the timed-tests for the rest of the program, so it's really 30 lessons.  The revised edition which is geared to those above 5th grade, is 127 pages long with 41 lessons.  Lesson 42 is your timed tests and lesson 43 is tables.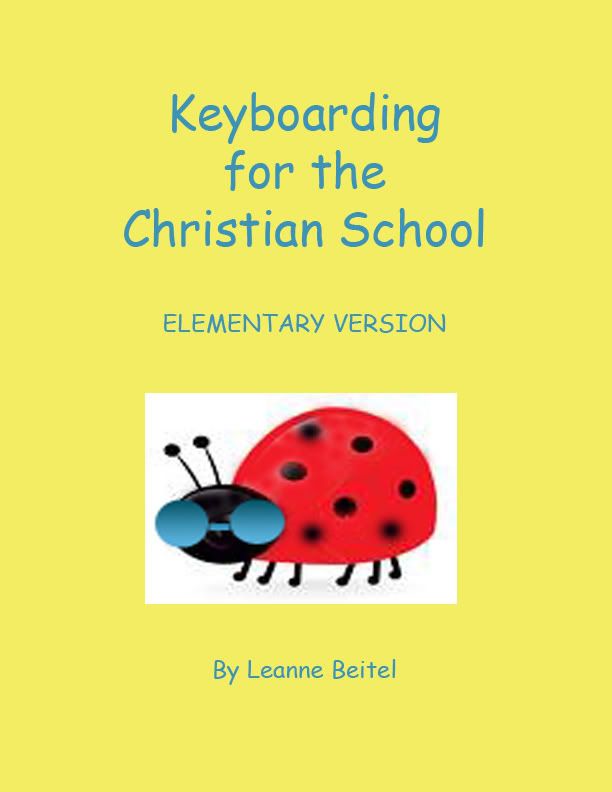 I printed the entire book for each of the boys (T-bone is using the elementary version and Big Mac is using the revised edition).  I printed 2 pages per page so that I used less paper.  Even printed this way the pages are easy to read and follow.  I propped the printed e-book on our study-pod and the boys took-off with their lessons.  I really like this typing curriculum and am hopeful that it will give our boys the typing skills I have relied on for more than 20 years.
Keyboarding for the Christian School, Revised Edition is $15.95 from Christian Keyboarding's website.  This program was developed for Grades 6 and up.  Keyboarding for the Christian School, Elementary Version is $12.95 at
Christian Keyboarding's website
.  You will also find information on the many other products this company offers in their home-page.  They run specials on their typing programs, so check often.
At the time of this writing the crew blog doesn't have an entry page for the Christian Keyboarding product.  So I can't give you the link.  But I'll try to remember to update this post when the link is available.  Be sure and check out the other reviews by the crew, they will give you a balanced description of this program.  Contact Christian Keyboarding
here
if you want more infromation directly from them.  There is also a history of the company on that page.  It's worth a look.
I received a complimentary copy of these two versions of Christian Keyboarding in order to complete this review.