Our phone rang on Easter Sunday afternoon.  It was a woman we used to go to church with a few years ago.  She knows I crochet and she had some crochet thread she wanted to be rid of.  She said, "Do you make doilees?"
Fast forward to this afternoon and the boys and I hopped into the van with the dogs and took a drive through the country.  I was so surprised when I saw the large bag of thread.  I spent some time with our friend and then we headed off to the park for a hike.  After a quick stop at the market we were home again.  I unpacked the groceries and then I got to look at the thread.  Look at what I got!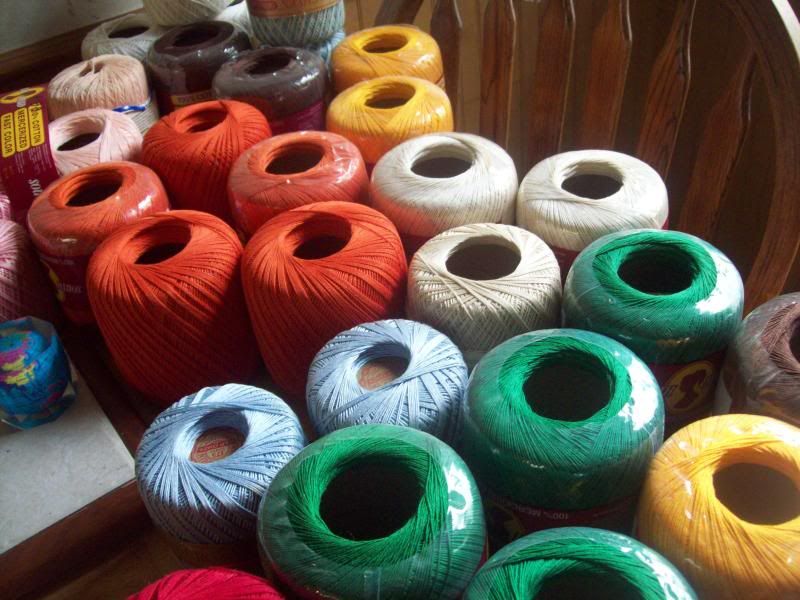 I want to make more of an effort to appreciate the blessings in life.  This woman blessed me out of her abundance.  There's an old hymn that goes, "Showers of blessings.  Showers of blessings I see.  Mercy drops round me be falling.  But for the showers I plead."   I think I just need to acknowledge the blessing more and I will see that they are showers.  Want to join me?  Leave a comment with something that has blessed you today!