I spent a fun hour yesterday before the boys woke up getting our geography lessons planned for the upcoming year.  This year will be more intense.  We are buying curriculum for almost every subject.  We have, historically, been ecclectic homeschoolers.  We do some unit studies, some Charlotte Mason-type activities.  But this year is Big Mac's first year of high school.  It's time to get serious, but not entirely serious. 
For geography, I picked up this book: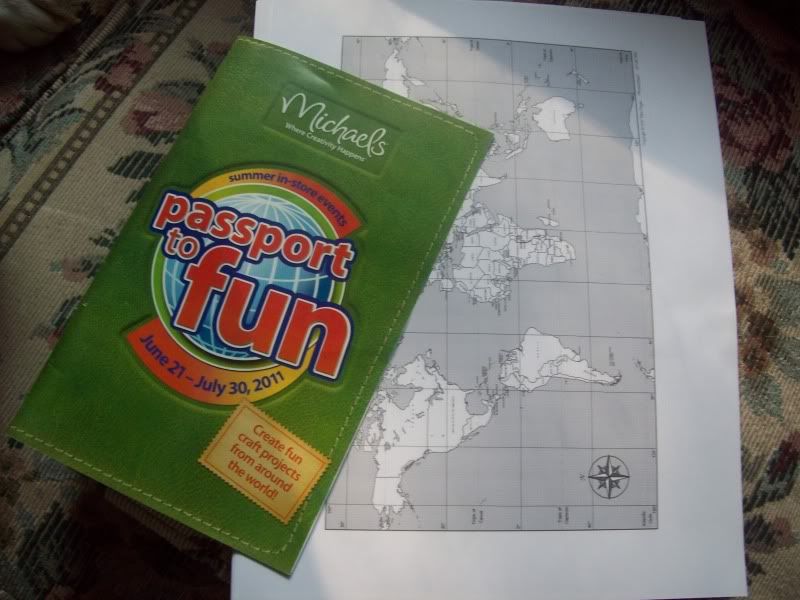 I got it at my local Michael's Craft Store.  You can get an idea of its contents
here
.  If you click there, you will see a map.  When you click on one of the countries on the map, a page pops up with information about the country and links to crafts you can create based on the country's culture.  There are 18 countries ready to study.
So, we're going to do one country a week.  I went back to my
Wonder Map
and printed beautiful black and white maps of each country.  You can see a bit of the maps in the picture above.  If you subscribe to The Old Schoolhouse Magazine, you have access to a lot of freebies via their
Teacher's Toolbox
website.  WELL, on Teacher's Toolbox, they have a set of "Country Study Notebook Pages" in the downloadable content section that will fit perfectly with this study.
So, you will find us, on Fridays studying a country.  Coloring the map.  Making related crafts.  And recovering from a week of curriculum!
Are you planning any fun lessons this year?  Leave a comment here or on Facebook.  I'd love to know what you're doing.