What's an F.O. you ask?  Well, it's a finished object.  I don't get as much time to knit and crochet as I would like, but I have managed to finish a few things in the past few months, so I thougt I'd share some pics and descriptions with you.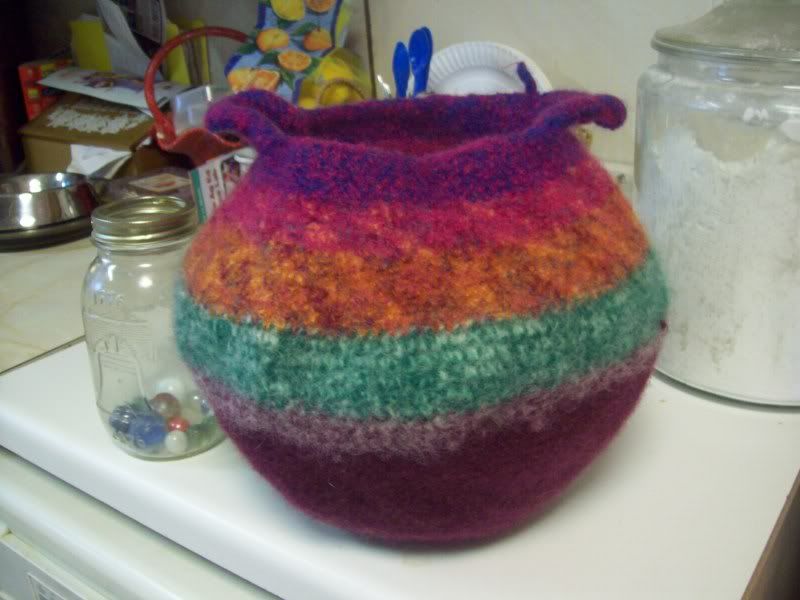 I used up a bunch of feltable wool to make two of these big baskets.  I'm storing some of my yarn in them in our bedroom.  It's a nice decorative way to do that.  I used a pattern in last year's crochet pattern-a-day pattern.
I actually gave this doilee to my future neice.  She and my nephew will be married in just a few weeks.  This was her shower gift.  Do you remember when I wrote about the
blessing
I received with a box of crochet thread?  I used some of that to make this Sunflower Doilee.  The pattern can be found
here
.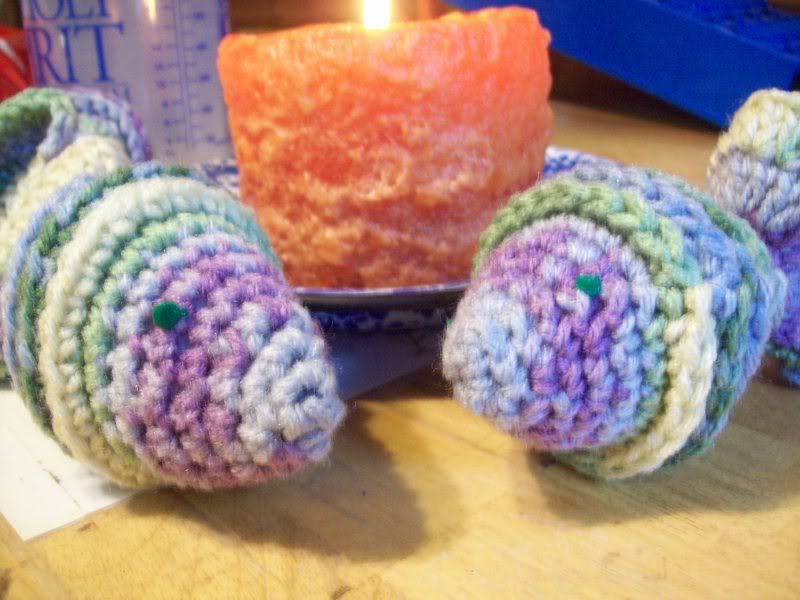 A few weeks ago I didn't want to work, so I spent a short part of the afternoon making these little stuffed fish.  I threw them into a gift bag for a neice.  I thought that she could throw them at her brother and then they could be called flying fish :)  This was a pattern from the crochet pattern-a-day calendar for 2011.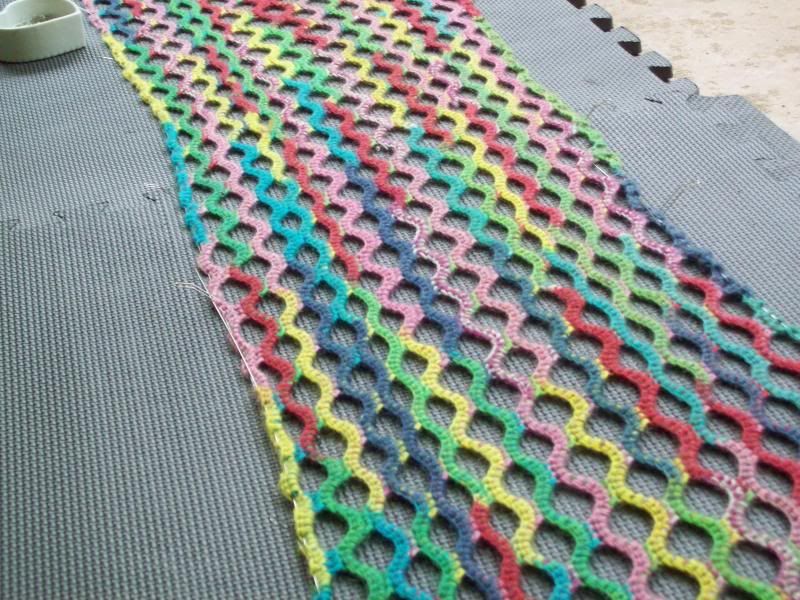 This is the DNA scarf.  This crochet scarf is actually called The Wavelength and is available on Ravelry.com for free.  If you're on Rav, friend me, I'm Crochetlu!  I called it the DNA scarf because when I brought it out of the project bag at World Wide Knitting in Public Day my friend Katie said, "What is that?  It looks like DNA!"  hence the name.
And, finally, this is the
Divine Hat
.  I used a smaller hook (size F, I think) and Debbie Bliss cashmerino to make it baby-size.  And it is beautiful.
So that's the fruit of the last six month's or so.  right now, I have five different things on my hooks and sticks.  I'm working on knitting a
swing sweater
, crocheting a
raglan pullover
, knitting a little basket to be felted, and a fun fur scarf for a new Etsy shop I'd like to open.  Oh AND I'm doing a summer mystery knit from
this yarn shop
.
And that's it!  When I can squeeze it in, you'll find me with a hook or some sticks in my hand.