If you look to the right and down on my blog, you will find a "widget" for Google Friend Connect.  In celebration of me figuring out how to do that :) I'm hosting a contest here at Life on the Roller Coaster.
I'm a knitter and a crocheter, so my very first contest is crochet-related.  I have three skeins of lovely yarn and a brand-new size H crochet hook.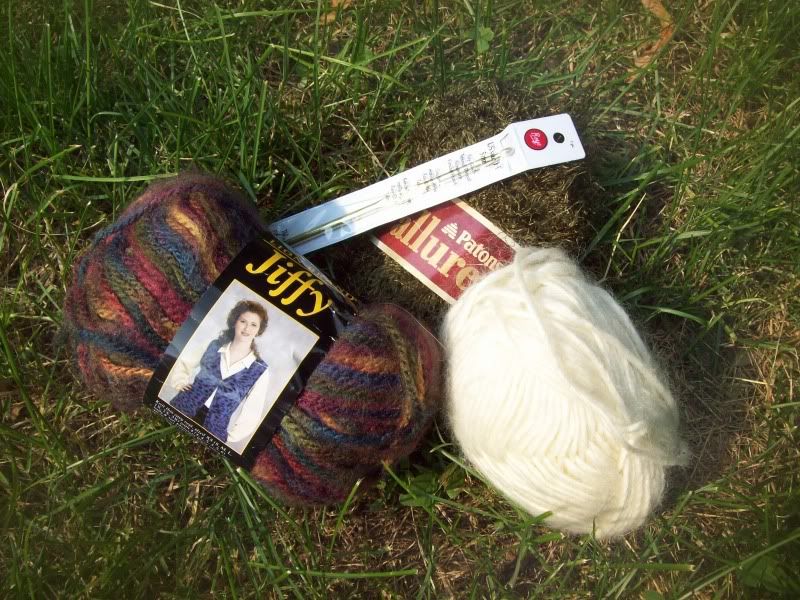 There is one skein Lion Brand Jiffy color:  El Paso.
There is one skein Patons Allure, color: Emerald (it's got a bit of glitz)
And there is one skein Patons SWS.  I don't have the wrapper for it anymore, but it's a creamy fuzzy yarn.
Interested?  There are lots of ways to get an entry.  First, follow me using Google Friend Connect.  Simply use the widget to the right.  When you do, leave a comment and that will be one entry.  Another way to get an entry, is be my friend on facebook.  (Lori Lynn Lydell) Just leave a comment that you've done so.  Want another way?  How about posting a link to this blog contest on your facebook page...just leave a comment and tell me that you've done that.  Or maybe you tweet...tweet with a link to this blog post about the contest and leave a comment and you get ANOTHER entry.  If you can think of another way to promote my blog and this contest, I'll give you an entry for it...just leave a comment:)  Get the picture?
And that's it.  My first contest.  Google friend connect.  All good things.  This contest will end at midnight Eastern Standard Time on August 19, 2011.  That is one-month from the time of the first post.
Let the games begin!